CNN Belief Blog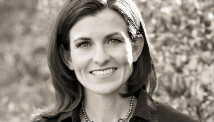 Editor's Note: Joanna Brooks is a senior correspondent for ReligionDispatches.org and author of "The Book of Mormon Girl: A Memoir of an American Faith."
By Joanna Brooks, Special to CNN
(CNN)–There are two moments and two moments only that made my soul sit upright during Tuesday night's presidential debate:
President Obama, speaking about the loss of manufacturing jobs to low-wage economies like China: "There are some jobs that are not coming back."
Obama, speaking about four lives lost in the attack on the U.S. consulate in Benghazi, Libya: "I am the one who has to meet those coffins when they come home."
Morbid? Not at all. I'm just a believer in the gospel of hard truths.
View original post 627 more words